Monster Melon Harvest
Posted on September 14, 2018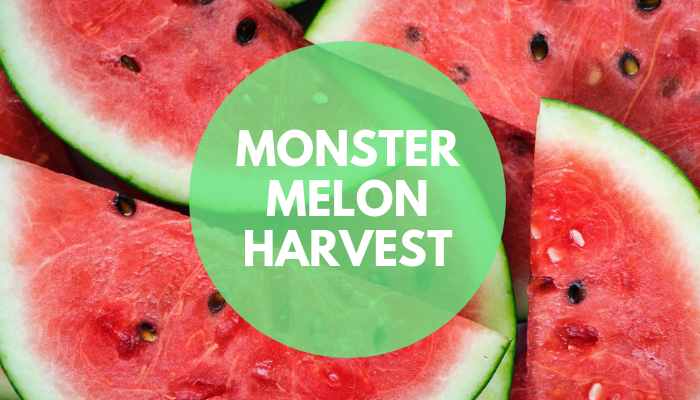 The recent heatwave has helped our grower produce more watermelons than ever before. This year has seen a harvest of over 8,000 British watermelons – a whopping 1,230% increase vs 2017!
Watts Farms have taken full advantage of the hot, sunny weather to replicate conditions in warmer European climates, using polytunnels and insulated soil, so that heat is created naturally.
Weighing on average over 2kg, these British watermelons are showing sugar levels comparable with those of Spanish producers
"Whilst the UK heatwave hasn't provided perfect growing conditions for some fruit and veg, we've been able to help our watermelons thrive, with the long days of sunlight producing super sweet melons.
With over 8,000 juicy melons grown this year, we're excited to further explore how we can adopt innovative growing techniques to become even more self-sufficient here in the UK, providing customers with fruit typically sourced from warm climates." – Joe Cottingham, Watts Farms
"Last year, our customers went wild for our watermelons, so we're pleased to be able to reprise the introduction of the locally-grown fruit. We saw record watermelon sales across the summer and are proud to offer our customers a unique and tasty product to further strengthen our range." – Ken Atkinson, Manager – Buying Edible Produce
Look out for these juicy British watermelons which will be available in selected Asda stores from 14th September.
Back to news