Standing proud between the pumpkins
Posted on October 24, 2018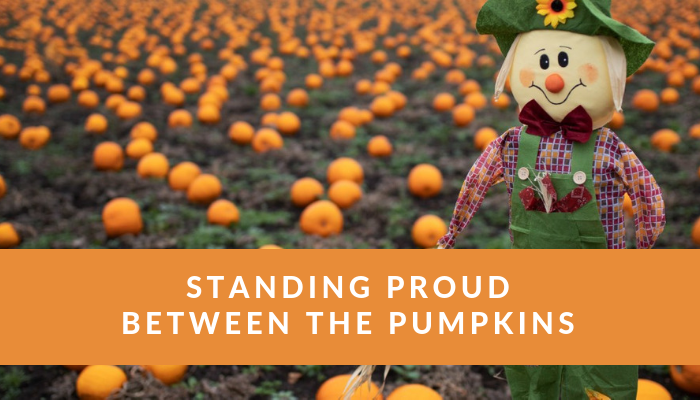 We've worked with our British growers to harvest over 1.6 million pumpkins for Asda customers. With the adoption of a 'lo-fi' growing method, we've ensured that the best-quality pumpkins are available for the scary season.
K J CURSON GROWERS LTD protected their pumpkin crop by populating their fields with tried-and-tested scarecrows to ward-off wayward birds. Standing proud between pumpkins, the scarecrows have helped to cultivate almost two million pumpkins, keeping the birds at bay throughout the five-month growing period.
Pete Lawrie, Specialist – Buyer Edible Produce, comments: "In recent years, we've seen a huge increase in the demand for pumpkins as more households adopt Halloween as an annual tradition.
With more people wanting pumpkins now more than ever, we've worked closely with our British growers to produce pumpkins perfect for decorating homes with, using their expertise to ensure almost two million perfect pumpkins are ripe and ready for carving this Halloween."
Kevin Curson, K J CURSON GROWERS LTD comments: "To grow the best-quality pumpkins possible – especially when battling unpredictable weather – requires a human touch and often, very simple methods to ensure we're able to protect crops from seed to store.
Halloween is the most important time of year for pumpkins, so to ensure each of the 1.6 million fruit we've grown this year is of the best quality possible, we take the time to walk the fields, dress our scarecrows and properly tend to the land to avoid damaging the plants."
Available in Asda stores now, our pumpkins come in two sizes; Medium (75P) and Large (£1.50).
Back to news