Wider roll-out for the big, tasty tomato
Posted on January 31, 2019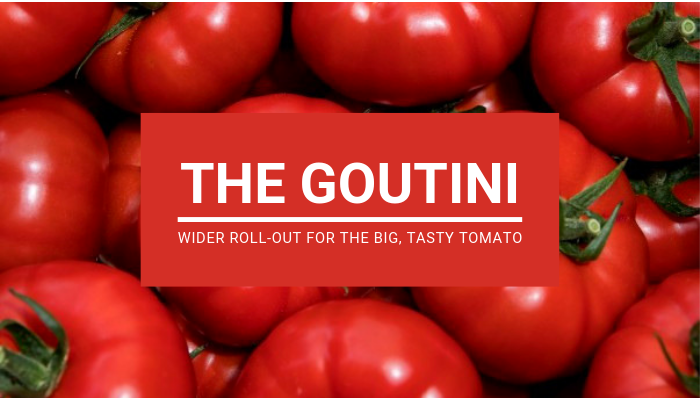 Following a successful trial, the Goutini tomato will be on sale in more than 150 Asda stores from April this year.
In May 2018, the variety was sold in 17 Asda stores as part of a trial to see if the new, sweeter version of a beefsteak tomato would be a hit with customers.
Grown in Southport, our growers have spent four years perfecting the new variety to ensure the best quality, sweetest fruit possible and say it's now "perfect". Here's what our Goutini grower, Andy Roe had to say:
"The Goutini is very exciting because it's the size of a smallish beefsteak tomato but with an equivalent sweetness to cherry tomatoes, which has been unheard of until now in the tomato world.
Everybody's used to the taste of beefsteak tomatoes; the Goutini tastes three times deeper and sweeter than those. It's got an initial sweetness but inside there's the seeds and seed gel that give it a level of acidity that's so important in the tomato flavour"
Nasir Ahmed, our technical manager, added: "We're always looking for exciting products that encourage customers to try new things in the produce aisle. The feedback from customers on the Goutini tomato has been fantastic, so we can't wait to make it more widely available across our stores."
Back to news