Bringing the buzz
Posted on March 27, 2019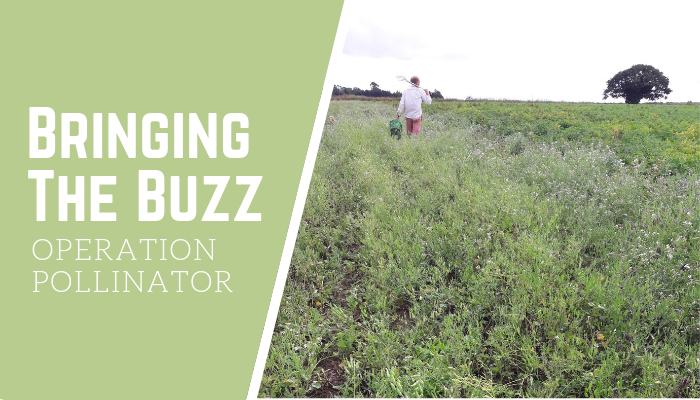 The use of a unique seed mix has resulted in rare insect sightings in our growers fields.
Operation Pollinator is an initiative instigated by Syngenta, in association with IPL/ASDA and specialist seed suppliers, Kings. It supports growers to enhance biodiversity on their farms and demonstrates that profitable intensive farming can go hand in hand with the protection of natural resources and biodiversity.
Several of our potato and vegetable growers are using a special seed mix in their headlands (land left unploughed at the end of fields) to create Green Headlands and provide valuable habitats for a vast array of biodiversity.
Monitoring of Green Headlands around highly productive fields in East Anglia last year has identified sightings of rare insects such as:
Lobe Spurred Furrow Bees
Spider Hunting Wasps
Cuckoo Spider Hunting Wasps
Squat Furrow Bees
The Squat Furrow Bee was one of the exciting finds on the farm of the Geoffrey Mayhew Farms ltd, based at Pond Farm, Erwarton, Suffolk – winners of the Syngenta Operation Pollinator Green Headlands Biodiversity Award 2018.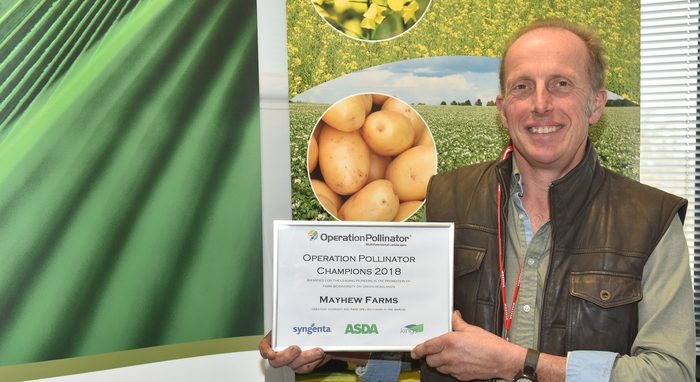 Growing Green Headland brings a range of benefits to farms including improved biodiversity, avoidance of water 'run off' and enhanced soil structure which captures nutrients, retaining them in the field, where they can be utilised by the following crop.
Tim Brammer, our Potato Crop Manager adds, "The Green Headland seed mix creates a wildlife corridor that wasn't previously there and provides excellent benefits for biodiversity. The increased numbers of invertebrates and predators can assist with pest control and help to protect carrot and seed potato crops from aphids. Going forward, we'll be encouraging all of our growers to plant the mix in their headlands rather than leave them bare."
Back to news