A worthy winner
Posted on December 5, 2019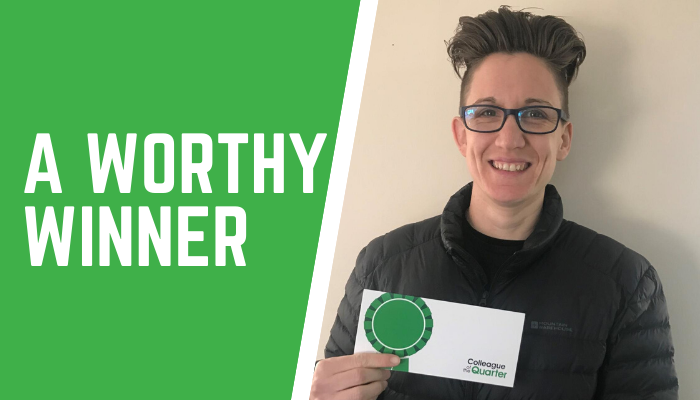 Kelly Paddington-Hughes, a Business Unit Planning Advisor at our Westry site has won our Colleague of the Quarter award for Q3.
Our Colleague of the Month award recognises our amazing colleagues who demonstrate our values and go above and beyond their day job. Each site of our sites has a monthly winner who is nominated by colleagues.
All Colleague of the Month winners for each quarter are then put forward for our Colleague of the Quarter award, where our Ambassadors then vote to decide who they think the most worthy winner.
Kelly showed a willingness to be flexible when her team faced various challenges during a busy period. Due to her great focus and exceptional commitment, the team were able to continue to operate effectively throughout the week. In recognition of her hard work and dedication, Kelly will be receiving an extra £100 added to her next pay. Well done Kelly!
Back to news