Summer of Scottish strawberries
Posted on June 16, 2020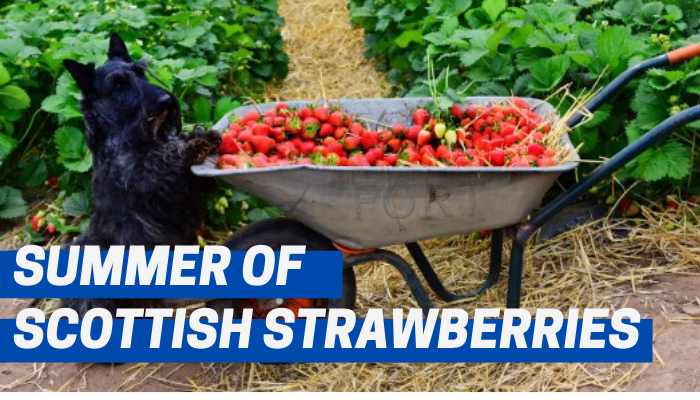 Nothing says 'it's summer' like the first bite of a juicy strawberry. In the absence of everyone's favourite tennis event of the year, we're encouraging the nation to support local suppliers and opt for delicious strawberries grown in Perthshire, renowned for its berries.
We've partnered with food producer Scotty Brand to provide Asda customers with over 200 tonnes of naturally sweet strawberries – ensuring they can taste the mouth-watering berries throughout over 200 Asda stores nationwide.
Packed by Bruce Farms in Perthshire, the light, fertile soil, long summer days and mild nights provide the perfect conditions for growing sweet, juicy berries. The temperate conditions in Scotland lead the fruit to ripen at a slightly slower rate, producing the sweeter and juicier strawberries Brits love.
"We're always on the look-out for the best quality products to provide to our customers, and we've certainly secured the sweetest berry with these Scottish strawberries.
We're delighted that Asda can share Scotty Brand strawberries nationwide and continue to support produce farmers in the UK." – Liam Richards, Berry Technologist
Scotty Brand strawberries will be available in 300g punnets in 200 Asda stores throughout the UK from Sunday 7th June for £1.79.
Back to news