More plastic removed from our packaging
Posted on September 30, 2020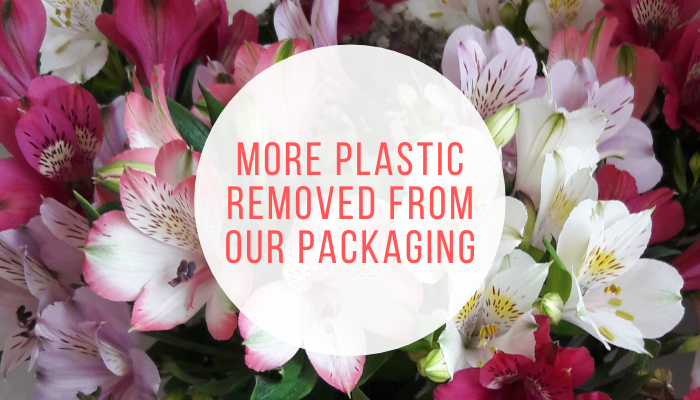 To support Asda's commitment to reduce the use of plastic in the business, throughout this year we've been looking for ways to remove 'avoidable' plastic from our packaging.
In July, we ran a successful trial of removing the plastic net sleeves which are added to swell the buds and protect the blooms of Alstroemerias.
The sleeves will now be removed from all future blooms, which will save around 210km of plastic netting – this is enough to stretch from our houseplants & flowers site in Peterborough to Asda House in Leeds!
The removal of the sleeves will equate to saving of around 1.7 tonnes of plastic and will also provide efficiency savings at the packer in Kenya and for our colleagues at Whittlesey.
This brings the total amount of plastic saved this year to an impressive 325 tonnes! We've also identified a further 99 tonnes of savings to land before the end of 2020.
Back to news