A helping hand
Posted on December 2, 2020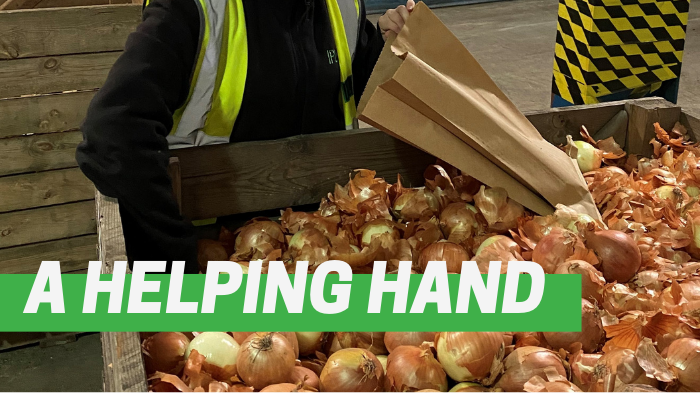 Colleagues at our site in Peterborough are supporting the valuable work of a fantastic local charity.
Family Voice Peterborough are charity who support parents and carers of children and young people with a disability or additional needs.
Throughout the pandemic, they have been sending out food parcels and cooking hot meals to help families who have been struggling to afford to feed themselves.
Our site in Peterborough approached the charity to see how they could support their great work and agreed to find a way to provide them with stable produce such as potatoes and onions.
A compassionate team of colleagues at the site now use one of their lunch breaks each week to hand pick and pack potatoes and onions to donate to the charity.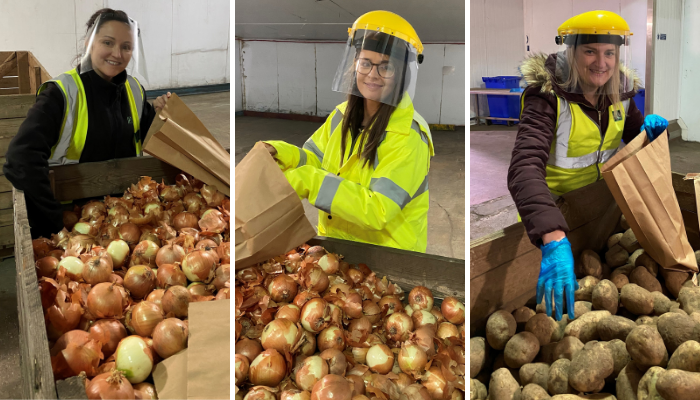 The produce being donated did not meet retail standards, but is still perfectly good to eat and therefore reduces the amount of waste as well as provides nutritious food for a family in need.
Find out more about the work of Family Voice Peterborough.
Back to news