Colleague of the Year 2021
Posted on March 23, 2022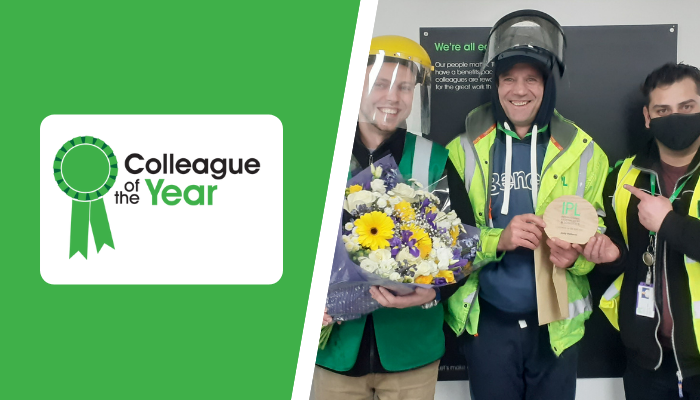 Our Board have chosen Jody Bellucci (a Warehouse Key Operative at our site in Whittlesey) as the winner of our 2021 Colleague of the Year award.
The annual award recognises our amazing colleagues who have demonstrated our values and gone above and beyond their day job.
Last year, a colleague who was working on Jody's line suddenly collapsed.

Jody immediately took control of the situation, remaining calm as he performed the necessary resuscitation to return them to a stable condition. He then moved the colleague into the recovery position and kept them under careful observation until an ambulance arrived.

The emergency services who attended were very grateful for the actions Jody had taken to protect his colleague until professional help arrived. His response made a significant difference.

At IPL, the health and wellbeing of our colleagues is always our priority. Jody's actions are a true reflection of this – he has demonstrated commendable personal qualities and shown a real duty of care towards his colleagues.

In recognition of his actions, Jody will receive a £500 payment and IPL will also be donating a further £500 to a charity of his choice (Arthritis And Musculoskeletal Alliance).
Congratulations, Jody!
Back to news